Fashion
Natasha Bedingfeld isn't stunning here, but this is my favorite I've ever seen her, this dress is really pretty, so kudos:
and keri Hilson's Basil Soda looks properly sassy. Again, not usually my style, but it works well for her:
I think this might be the first time I've featured Nicole Kidman, she looks classy and fresh: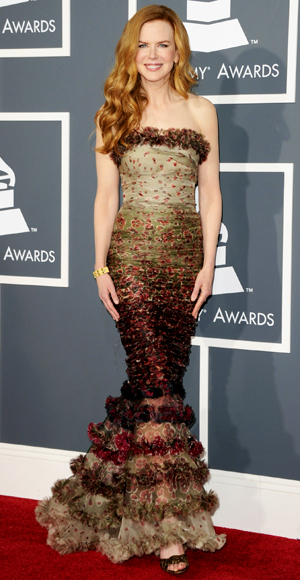 and Rhianna's Jean Paul Gaultier is ridiculous and scandalous, but you can't say she didn't wear it with complete power!

Performances
So I missed the actual show, and only saw clips on Youtube, unfortunately. If saw a spectacular peformance I overlooked, just let me know!
I actually loved Lady Gaga's performance, but I feel a little guilty about posting it here, so we'll go with these:
For the biggest diva contest:
For the best perfomance of the night:
For the best representation of the lights, sets, dance and pizazz(plus the cutest thing ever= Will and Jada's proud faces)